Olive Oyl
"I'd say I'm sorry, but it wouldn't mean shit"
30/F/PNW
Last active:

SpaceHey URL:
https://spacehey.com/gehirntoture
Olive Oyl 's Interests
General

tacos, video games, loud music, art, poetry, text books, nature, dark/dry humor
I love flowers and plants


Video Games




Currently playing: Final Fantasy VII
Oblivion
It Takes Two
Threads of Fate


Music

metal: black, some death, doom, Stoner, heavy, thrash, hair, prob more there are too many genres
punk, hardcore, some post-hardcore, nerdcore, chiptunes/video game soundtracks, hip hop, some electronic, classical
Thrice
Recently enjoying: None, Scorpions, Thy Light


Movies

Anything horror, documentaries, Stoner comedy, weird/strange movies


Television

It's Always Sunny, true crime shit, king of the hill & older Adult Swim stuff, horror/psychological anime, documentaries about pretty much anything
Currently watching: Down the Rabbit Hole


Books

Dystopian, horror, philosophy, psychology, fantasy. I'll read most things.
Currently reading: The Age of Surveillance Capitalism


Heroes
Olive Oyl 's Blurbs
About me:


Here to hopefully make some friends
Like the old days
I'm friendly, shy, and a little over the top
Send me your best joke


Who I'd like to meet: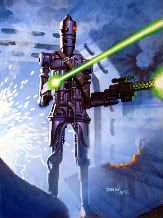 Olive Oyl has 642 friends.