E

Doja Cat

Check out the new trending Music Song from Doja Cat: Paint The Town Red!
SpaceHey Announcements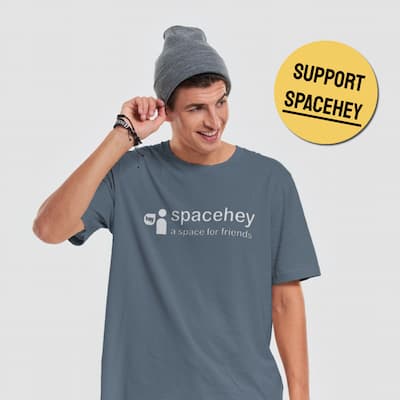 Now available! Support SpaceHey by buying a high-quality Shirt, Hoodie, Sweater or Cup! Check out the full Collection on shop.spacehey.com!
Servers powered by renewable energies
No tracking No algorithms
SpaceHey is a small, independent social network, funded by your donations.