Ms.Loyalty
"Tired but okay"
Last active:

SpaceHey URL:
https://spacehey.com/profile?id=97930
Ms.Loyalty's Interests
| | |
| --- | --- |
| General | Modeling singing writing swimming traveling cooking painting music dancing |
| Music | Genuine usher Trey Songz Brian McKnight gospel Kenny lattimore Johnny Gill Luther vandross jagged edge |
| Movies | Save the last dance dirty dancing you got served speed everything everything soul food |
| Television | Golden girls Frankie and Grace sister sister girlfriend The parkers the middle The Simpsons all American Fuller house the ranch the crew boy meets world girl meets world |
| Books | Romance mystery thriller action documentaries |
| Heroes | My one and only hero is God |
Ms.Loyalty's Blurbs
About me: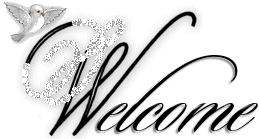 glitter-graphics.com
LayoutsCommentsGraphicsWidgetsCursorsHey what's up my name is Trish I'm 35 years old just on here to see how it is because it's like the old MySpace so I wanted to check it out but anyway here's a little bit about me I'm from Michigan no kids never been married been single since 2009 but above all that I'm very sweet very kind very down need to talk to the great personality freaks into humor I'm very caring very loving very honest I'm a family person I love my family with all my heart I love God with all my heart I'm genuine I'm goofy I can be very laid back at times. I'm very loyal to those who are loyal to me I get along with everybody I have a good heart and a good soul I'm mixed with black white Indian and Irish if there's anything else you would like to know just ask thank you
Who I'd like to meet:
I'm just looking for new friends somebody I can just talk to when I have nobody else to talk to somebody I can just call on and they can call on me as well somebody who's honest who's trustworthy somebody I can lean on and they can lean on me someone I can always define in and they can do the same I want a friend that can match my energy cuz I'm very goofy I need goofy friends.
Ms.Loyalty has 35 friends.