Victoria
"And I know that you'll never feel sorry, for the way I hurt"
28•She/her•US
Last active:

SpaceHey URL:
https://spacehey.com/profile?id=19783
Victoria 's Interests
| | |
| --- | --- |
| General | |
| Music | All Time Low, A Day to Remember, Blackbear, Halsey, Chris Lane, Luke Combs, Dierks Bentley, Taylor Swift, Brand New, Say Anything, Thomas Rhett, Blake Shelton, Hoodie Allen, Lizzo, NF, Fletcher |
| Movies | The Breakfast Club, Sixteen Candles, Fast Times at Ridgemont High, Saw, The Conjuring, Step Brothers, |
| Television | The Big Bang Theory, Friends, Good Girls, Greys Anatomy, American Horror Story, Scream, Gilmore Girls, New Girl, Survivor, Amazing Race, The Challenge, Letterkenny |
| Books | Thirteen Reasons Why, The Perks of Being a Wallflower, The Fault in Our Stars, Looking for Alaska, Paper Towns |
| Heroes | |
Victoria 's Latest Blog Entries [View Blog]
There are no Blog Entries yet.
Victoria 's Blurbs
About me: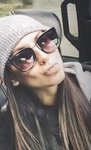 It's been awhile since I've done an about me.. so let's keep it simple, names Victoria but you can call me Tori. I'm all for meeting new people and getting to know them so feel free to message me. I promise I'm nicer than I look! (:
Who I'd like to meet:
Victoria has 170 friends.