Mel Nightstar
"18+ only for friends, please."
29 y.o. from the USA
Last active:

SpaceHey URL:
https://spacehey.com/mel_nightstar
Mel Nightstar's Interests
| | |
| --- | --- |
| General | |
| Music | A lot of different genres. But my favorite is Janelle Monae. |
| Movies | |
| Television | Don't really watch a lot of television, but I do like to watch stuff on Netflix sometimes. |
| Books | Blitzcat, The Help, Roadqueen, Mangas |
| Heroes | I watched every single Sonic series growing up, and played a lot of the games. Watched the movie a lot before quarantine started! Gotta go fast! Whoopi Goldberg will always be my favorite actress |
Mel Nightstar's Blurbs
About me:
A chill girl with a chill vibe. I like to draw and produce music 🎵🎶 A pianist/singer since 1st grade and a guitarist since 2020. I also like to write poetry and stories sometimes. INFJ. Add to get to know me more, I like making friends. Also, rawr XD
Who I'd like to meet:
Chill people of all types (what are your interests/hobbies?), music advocates/musicians (I might wanna play in your band as a keyboardist or play for your event 👉🏾👈🏾), gamers (love me some video games! 🎮), people who like anime. If you are a minor, I will not add you nor accept your request. Adults (18+) only. Please and thank you.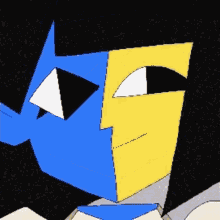 Mel Nightstar has 67 friends.