Bdittydo80 <(*.*)>
Contacting Bdittydo80 <(*.*)>
SpaceHey URL:
https://spacehey.com/bdittydo80
Bdittydo80 <(*.*)> 's Interests
General

I love hiking, nature anything around water really beach lake rivers. I currently reside where the Champlain and Erie Canals meet. I dig sight seeing, country drives windows down music blarin' with my fav cousin in the passenger seat. I enjoy capturing my minds eye in that split second through pictures. I love cooking and baking especially when others are around to eat love to feed my family. I like checking out farmers markets and local events. I am an animal lover be kind to the defenseless. I love my fur baby Lily 😻 my bf and companion.
glitter-graphics.com The environment is important to me don't throw trash around and pick up after yourself don't be a scum bag reduce your carbon foot print. Save 💰 buy less stuff and create less waste. I have family in NY CT CA FL. My direct paternal descendants are from 🇩🇪. Extraordinary Redhead. I am a mentor a teacher kick ass all around really. a> 💖Chair aerobics.. Love to create.. Music speaks to my soul what would the world be without 🎶 🎶 420 friendly roll dem j's✌

Music

I like all types of music from classical piano to rap. B.I.G... Brooklyn Duo.. Reba McEntire. Sade.. Bob Marley.. Miguel.. Mary J.. Supremes..
glitter-graphics.com

Movies


glitter-graphics.com
glitter-graphics.com
glitter-graphics.com Paid in full
glitter-graphics.com The help

Television


glitter-graphics.com Chicago Anything.. This is us.. Mike and molly.. NCIS.. Maury.. Yukon men.. Pluto 📺.. Netflix.. Roku 📺.. Bridgertons.. Weeds 🍃.. Grace and Frankie 👭

Books


glitter-graphics.com I haven't been reading much lately..some throwbacks A light in the Attic..Call of the Wild.. Magical Melons.. 🖊 🖊 🖊 I do write here's a short poem: I see you I see you dear friend! Stay lit cause you're no candle in the wind. A light so bright never dim. Smile at times even when the stakes were grim. Caring heart inside you always for the win. Bdittydo80 -2021💌😊🌹

Heroes

My Dad
Bdittydo80 <(*.*)> 's Links
Bdittydo80 <(*.*)> 's Latest Blog Entries [View Blog]
There are no Blog Entries yet.
Bdittydo80 <(*.*)> 's Blurbs
About me: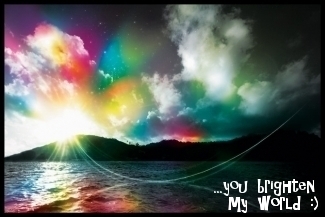 glitter-graphics.com I'm a hardworking dedicated individual. I am super adaptable with a big caring heart. Trying my best to include positivity into each and every day which at times seems impossible!! I'm really happy to be here to meet mix and mingle with some kind people❤


glitter-graphics.com
Bdittydo80 <(*.*)> has 135 friends.