Xxs1l3ntp1llxX
"Listening to music"
Vampire Warlock boy vs the humans
Last active:

Contacting Xxs1l3ntp1llxX
SpaceHey URL:
https://spacehey.com/xxs1l3ntp1llxx
Xxs1l3ntp1llxX's Interests
| | |
| --- | --- |
| General | Everything and nothing. Basically horror, video games, movies, photography, writing poems/songs, cryptid/ghost hunting, and music, etc. Oh and I'm Pagan/Wiccan! |
| Music | MCR, PTV, Nirvana, Misfits, SOAD, Alesana, Suicide Silence, FIR, AFI, Akira Yamaoka, Sonic Youth, The Cure, Anti Flag, RHCP, Green Day, Hawthorne Heights, Placebo, Deftones, Blink-182, Pencey Prep, The Smiths, BTF, ETF, Modern Baseball, Tally Hall, Thursday, SDR, Silverstein, Cane Hill, Dead Kennedys, Descendents, The Used, Face to Face, Aiden, The Like, Asking Alexandria, Circa Survive, antihoney, Poppy, etc. |
| Movies | IT Chapter 1/Miniseries, Silent Hill (not revelations) The Ring, Coraline, The Shining, The Conjuring Series, Scott Pilgrim vs The World, The Mist, Alice In Wonderland, A Nightmare on Elm Street, Evil Dead, Pet Sematary, Dead Silence, Mother!, Sleepy Hollow, Night of the Living Dead, Dawn of the Dead, Train To Busan, Scary Stories to Tell in the Dark, Paranorman, Beetlejuice, (basically every Stephen King adaptation and Tim Burton films), some Shudder originals are also really good, etc. |
| Television | AHS, TWD, Hannibal, Bates Motel, Stranger Things, Supernatural, IANOWT, OUAT, etc. Web series: Marble Hornets, Crypt TV, Salad Fingers, (basically any creepypasta web series), etc. |
| Books | IT, The Mist, The Body, The Shinning, Carrie, Coraline, TWD (comic), Fear Street series, FNAF series (comics), MPHFPC, etc. |
| Heroes | The ghosts that live in my eyes. And Yr Mum |
Xxs1l3ntp1llxX's Latest Blog Entries [View Blog]
There are no Blog Entries yet.
Xxs1l3ntp1llxX's Blurbs
About me:
Hello! My name is Eddie. I am 15 years old and I'm a Vampiric/Warlock boy! I am bi-romantic (bisexual+asexual) and I am from Canada, Ontario! I've got ADHD, anxiety, and depression but I work through that with the help of nature, witchcraft, photography, making music, writing lyrics, and so on! My discord is TheDeathNapOfficial#9633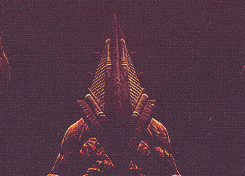 Who I'd like to meet:
Alternative, emo, goth, punk, grunge, scene people!
Xxs1l3ntp1llxX has 18 friends.