tuesdayalchemist
"Finally remembered to log on again haha"
i sing in a band called Speak Up Daisy and really like coffee
Last active:

Contacting tuesdayalchemist
SpaceHey URL:
https://spacehey.com/tuesdayalchemist
tuesdayalchemist 's Interests
| | |
| --- | --- |
| General | I love making music and listening to music. Other hobbies include setting reading goals I rarely accomplish, occasionally sewing/knitting, collecting clothes, and drinking coffee. |
| Music | Ughhhh I didn't use to be like this, but it's so hard to be honest about my musical tastes. Gonna make this simple: Classical (Medtner, Finzi, Rachmaninoff, basically Russian/German Late Romantic period and English pastoral). Post hardcore/deathcore/djent kinds of things. If there's a band you like, I probably don't listen to them not because I'm sO qUiRkY but because I just end up only listening to 1 or 2 songs from any given band before my patience wears out and also so many bands so little...Adderall. Before you judge me, just know that I have done my due diligence in the way of listening to whole albums and cultivating my own tastes to the point of liking things I initially disliked. I just am not feeling particularly ambitious atm. Electronic stuff...yeah, dark synth, industrial, aggrotech, slashercore, frenchcore, nightcore. I like some pop. I'm pretty particular but I do like it. And I doubt people who say they don't. Random stuff - old school Kpop, Bollywood, used to listen to Russian Orthodox stuff for fun too haha That was real simple, huh? |
| Movies | Miss Pettigrew Lives for a Day, Glorious 39, Howard's End (BBC version), A Room with a View (2007 version), Enchanted, April, Persuasion (2007 version), Hot Rod, Probably any NZ horror comedy you can throw at me a la Housebound, There are more but my memory is bad and I don't watch stuff much, currently. |
| Television | Gran Hotel, Dark, Jonathan Strange and Mr. Norrell, The Umbrella Academy |
| Books | Unfinished Portrait by Mary Westmacott which is just a pseudonym for Agatha Christie (read several years ago but is one of the only books that resounded with me then and now). Also, Louisa May Alcott gothic novels i.e. A Whisper in the Dark, A Marble Woman, The Baron's Gloves |
| Heroes | Um. My parents. I don't know that I've been one to have many people I look up to. |
tuesdayalchemist 's Links
tuesdayalchemist 's Latest Blog Entries [View Blog]
tuesdayalchemist 's Blurbs
About me: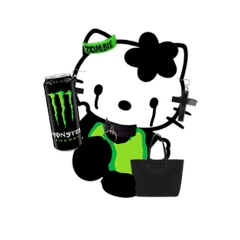 Currently trying to manage my time and emotions. It's a full time job. There is no vacation. :D
Who I'd like to meet:
Cool people. If ur a cool person then hmu XD
tuesdayalchemist has 213 friends.