Tilly
"im in school :("
mf sweden
Last active:

SpaceHey URL:
https://spacehey.com/tillydiedlmao
Tilly 's Interests
| | |
| --- | --- |
| General | she/her, im 16 and bisexual :) |
| Music | Yungblud, my chem, avril lavigne, palaye royale, mgk, linkin park, pierce the veil, falling in reverse, bring me the horizon, sum 41, marilyn manson, twenty one pilots, three days grace, fall out boy, green day, saint phnx, 5 seconds of summer. |
| Movies | maze runner, IT, the dirt, twilight, harry potter and every movie in the conjuring universe lol |
| Television | Well lets act like shows and series plays on tv, my favorite shows are teen wolf, chilling adventures of sabrina, stranger things, TVD, skins, 13rw, the umbrella academy, im not okay with this, |
| Books | |
| Heroes | |
Tilly 's Latest Blog Entries [View Blog]
There are no Blog Entries yet.
Tilly 's Blurbs
About me:
Hey i'm matilda but i mostly use tilly because matilda is so goddamn preppy HAHAHA. I like music, mostly rock or other alternative genres and i go for more of an alternative style lol. I have a weirdly big obsession with yungblud, my chemical romance, scary movies and cats so please marry me if you do too 💀 My favorite monster is punch mixxd and also ultra paradise lmao. I also dye my hair like every other week 💀 atm its red lol.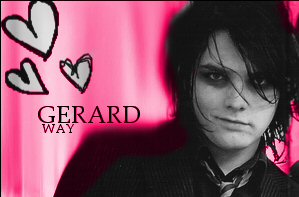 glitter-graphics.com
Who I'd like to meet:
Well i definitely wanna meet people who would label themselves with some form of punk/goth/emo and who listens to the same music as i XD.