ꜱʜᴇʟʙᴢ
"Let's go to sleep"
28/F/GA i like dachshunds
Last Login:

SpaceHey URL:
https://spacehey.com/shelby
ꜱʜᴇʟʙᴢ's Interests
| | |
| --- | --- |
| General | I like to crochet and cross stitch because I am an old lady |
| Music | Poppy, Polyphia, Say Anything, Silverstein, The Dangerous Summer, Armor for Sleep, The Avalanches, Pogo, Anberlin, I'm basically stuck in the 2000's tbh |
| Movies | The Room |
| Television | I'm currently binging Star Trek series. I have watched The Next Generation and Voyager so far! Currently in the middle of watching DS9. |
| Books | I should probably read more. |
| Heroes | |
ꜱʜᴇʟʙᴢ's Blurbs
About me:
Hi there, my name is Shelby. I'm married to my best friend and we have 2 dogs and 2 cats together. We live in the middle of no where in GA with some cows in our back yard. I have a BFA in graphic design, but don't really use my degree at all. This website has been fun to get back into coding again, which is what I probably should have gone to school for in the first place :')
I used to get on Gaia a lot when I was a teen -- if you frequented the ChatterBox and remember Perriera, congrats, you found me on here! lol
link to layouts I have made!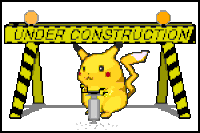 Who I'd like to meet: