Steven 👻🧛‍♀️
"Can it wait for a bit? I'm in the middle of some calibrations."
Ravenclaw|Pisces|Texan|29
SpaceHey URL:
https://spacehey.com/red_fives
Steven 👻🧛‍♀️'s Interests
General


Star Wars (It's my #1 fandom)
Gaming (mostly video games but also MtG & DnD)
Scifi, Fantasy, & Gothic Horror (Vampires, Demons, and stuff 🧛‍♀️🧛‍♂️)
Anime
Mythology & Other Cultures
History & Archaeology
Amateur Photography (mostly nature stuff)
Drawing
The Paranormal & Unexplained 👻👽

Music


Jinjer
Black Sabbath
Ozzy
Dio
Metallica
Disturbed
Bullet for My Valentine
In Flames
Gojira
Crypta
Iron Maiden
Sabaton
Ghost
Burning Witches
AC/DC
Led Zeppelin
Rush
Lacuna Coil
Nightwish
Evanescence
The Birthday Massacre
Violet Orlandi
Melodicka Bros
Eyes Set to Kill
Silverstein
Saosin
My Chemicle Romance
Breaking Benjamin
Three Days Grace
Flyleaf
Skillet
Red
Paramore
The All American Rejects
Joe Satriani
Daft Punk (RIP 😢)
Star Wars & Mass Effect Soundtracks


Gaming



Mass Effect
All Star Wars Games
Assassin's Creed
Dragon Age
The Witcher
Immortals Fenyx Rising
Tomb Raider
Uncharted
BloodRayne (FINISH THE TRILOGY!)
Halo (1-Reach)
Elder Scrolls & Fallout
Alien Isolation (Sequel when?)
The Wolf Among Us
Call of Duty (the WW2 ones)
Medal of Honor (the WW2 ones)
Sims 2
Jurassic Park Operation Genesis & Jurassic World Evolution
Stellaris
Civilization Series
Galactic Civilization Series

Movies


Star Wars (All of them! 😸)
Jurassic Park & World (except Fallen Kingdom 🤮)
Godzilla Franchise & Kaiju (yes, even Godzilla 98)
Lord of the Rings
Harry Potter
MCU (Through Endgame)
Indiana Jones series (yes, all of them)School of Rock
Wonder Woman (2017)
Alien Series
Tim Burton (especially Nightmare!)
The Conjuring Universe
Vampires/Paranormal Romance(Twilight is a guilty pleasure)
Paranormal/Gothic/Folk/Scifi Horror (no "gore porn" pls)


Television


Avatar & Legend of Korra
The Dragon Prince
The Toys That Made Us
Stargate SG 1 & Atlantis
Doctor Who
Star Wars The Clone Wars (and the 2003 series), Rebels, & The Mandalorian
Once Upon a Time
The Witcher
The Vampire Diaries
The Originals
Star Trek TNG
GoT (not season 8!)
Sherlock
Supernatural
X-Files
Fringe
"The Haunting Of..." series
Band of Brothers
Community
The Office
Destination Truth & Expedition Unknown
Any and all Paranormal shows on Travel Channel 😅


YouTube


BillIAm
Negative Legend
Defunctland
Yesterworld Entertainment
Ed's Retro Geek Out
Laura Legends
Corrupt Nostalgia
Jordan Fringe
Dali Popka
LGR
Company Man
Blind Wave
ACG
YongYea
MandaloreGaming
GmanLives
N64 Glenn Plant
Generation Tech
EckhartsLadder
Corey's Datapad
The Lore Master
Leia's Lair: A Star Wars Channel
Spacedock
The Templin Institute
CivilizationEx
Kalyton Fioriti
Up From the Depths
Dangerville
Alteori
OverSimplified
Mythology & Fiction Explained
The Legends of History
Mr. Mythos
Mythology - Folklore A-Z
Messiahs and Mythology
LiteWeight Gaming
Cynthetic
Angel Alyx
Nuke's Top 5
Slapped Ham
Bizarre Bub
Sir Spooks
Top 5s
Shadow Man
Dark 5's
Mysterious Middle-East


Anime



High School DxD
Date A Live
Monster Musume
Pokemon (Gen 1 & 2)
Digimon Adeventure 1 & 02
Code Geass
Elfen Lied
Demon Slayer
Death Note
Madoka Magica
Elfen Lied
A.I.C.O.: Incarnation
Sword Art Online
No Game No Life
Fairy Tail
Heaven's Lost Property
Witchblade
Girls & Panzer


Podcasts

Hysteria 51
Graveyard Tales
Into the Portal
It Gets Weird
The What Cast
Bigfoot For Breakfast
Realm of the Unknown
Toshiden: Exploring Japanese Urban Legends
Kowabana: True Japanese scary stories from around the internet
Aggressive Negotiations: A Star Wars Podcast
See Jurassic Right
Kaiju Transmissions
Gargantucast


Books


Star Wars Legends
Harry Potter
Dune
Supernatural/Paranormal Horror
Supernatural/Parnormal Romance (Twilight is a Guilty Pleasure!)
Fantast/Sci-Fantasy in general
Also guilty of the occasional fanfic binge 😅



Heroes
Steven 👻🧛‍♀️'s Latest Blog Entries [View Blog]
Graveyard & "Spooky" Nature Photography 🦇🧛‍♀️📷 (view more)
Some of My Drawings 😄 (view more)
A Change in My Opinion of the Star Wars Sequels (view more)
Mass Effect Legendary Edition (brief series review/reflective?) (view more)
Steven 👻🧛‍♀️'s Blurbs
About me: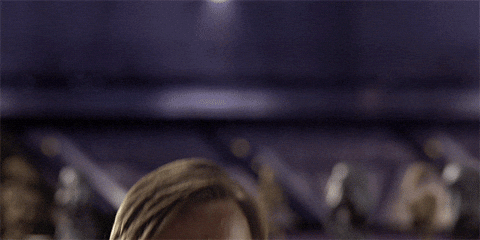 I'm a 29 year old introverted native Texan. I had a myspace *way* back in high school (06-10) and I've recently started feeling nostalgic for that whole era again. I'm a "teacher-to-be" (4th or 5th grade) and have a B.S. in Psychology. I've also been sporadically trying to learn Japanese (unsuccessfully lol)…I've made very little actual progress 😪

I'm a huge fan of sci fi & fantasy, and a gamer (mostly RPGs and 4X/strategy games). I have 3 dogs and 2 cats and am a huge animal lover. I even avoid killing bugs if possible (Except Wasps, they're demonic and can F-Off). I played bass guitar and dabbled in electric guitar back in high school and was even in a garage band 🤘🎸. Even though I haven't picked up a guitar in about 10 years, I'm still close friends with my high school buds/former band mates. I also recently started drawing again after a 10 year hiatus and will be posting some of my sketches occasionally. I'd like to get some type of drawing tablet eventually but have no idea what to even look for 😅, so for now I'm using good ol' fashioned pencils & sketch books.

I'm obsessed with the paranormal & unexplained. The OG Ghost Hunters and Destination Truth (still love Josh Gates 😄)were my gateway back in the day, but I had a few personal experiences when I was really young. I love playing podcasts and YouTube videos about the paranormal & unexplained late at night or while gaming; Slapped Ham and Nuke's Top 5 are the GOAT 😄. Also, Fall and Winter are the best seasons and Halloween is my favorite Holiday! 🎃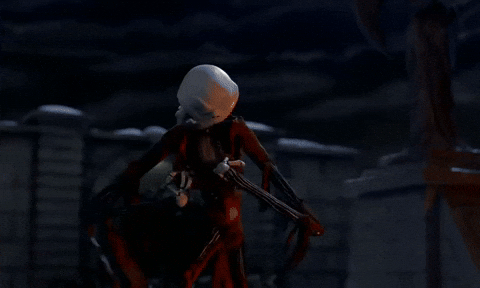 Who I'd like to meet:
I'm not looking for irl or offline friendships/relationships. I'm mostly just interested in finding some people online with similar interests and to share in the 2000s nostalgia with.

So, Gamers 🎮, Scifi/Fantasy Fans 👽🧙‍♂️, Fellow Spooky Enthusiasts 👻🧛‍♂️, and of course anyone who's chill and down to earth! 😄

Also, I don't like IM'ing. So if you send me a message and I don't respond, please don't be offended! (And seriously people, don't send creepy one's!)

Steven 👻🧛‍♀️ has 262 friends.