𝓝𝓸𝓪𝓱
SpaceHey URL:
https://spacehey.com/noahxo
𝓝𝓸𝓪𝓱's Interests
General

❀Film photography
❀Writing music
❀Collecting records and movies
❀Cuddling with my cat
❀Playing Stardew Valley!

Music

❀The Smashing Pumpkins
❀Nirvana
❀Elliott Smith
❀David Bowie
❀Bikini K𝗂ll
❀Pixies
❀The Breeders
❀The Cure
❀Radiohead
❀Garbage
❀Sleater-Kinney
❀Hole
❀Nine Inch Nails
❀King Gizzard And The Lizard Wizard
❀My Bloody Valentine
❀Slowdive
❀Oasis
❀The White Stripes
❀Poppy
❀Fugazi
❀Beach House
❀The Beatles
❀Deftones
❀Slipknot
❀Dead Kennedys
❀Mazzy Star
❀Mitski
❀Bratmobile
❀Cat Power
❀The Jesus and Mary Chain
❀Nena
❀Dinosaur Jr.
❀Heavens To Betsy
❀Babes In Toyland
❀Black Sabbath
❀Bauhaus
❀Veruca Salt
❀Interpol
❀Talking Heads
❀PJ Harvey
❀Françoise Hardy
❀Soundgarden
❀Veruca Salt
❀Pink Floyd
❀Led Zeppelin
❀Jimi Hendrix


Movies

❀Fight Club (1999)
❀Moonrise Kingdom (2012)
❀Mulholland Drive (2001)
❀House (1977)
❀The Grand Budapest Hotel (2014)
❀The Virgin Su𝗂c𝗂des (1999)
❀The Royal Tenenbaums (2001)
❀Donnie Darko (2001)
❀Se7en (1995)
❀Hereditary (2018)
❀Being John Malkovich (1999)
❀Eternal Sunshine of the Spotless Mind (2004)
❀Eraserhead (1977)
❀The Life Aquatic With Steve Zissou (2004)
❀Jojo Rabbit (2019)
❀Edward Scissorhands (1990)
❀Inland Empire (2006)
❀Midsommar (2019)
❀The Tree of Life (2011)
❀Evil Dead 2 (1987)
❀The Red Turtle (2017)
❀The Witch (2015)
❀The Nightingale (2019)
❀The Mirror (1975)
❀Memento (2000)
❀Twin Peaks: Fire Walk With Me (1993)
❀The New World (2005)
❀Night On Earth (1991)
❀Kiss Kiss Bang Bang (2005)
❀Howl's Moving Castle (2004)
❀The Seventh Seal (1957)
❀Alien (1979)
❀Fantastic Mr. Fox (2009)
❀Zodiac (2007)
❀Spirited Away (2001)
❀Harold & Maude (1971)
❀Children Of Men (2006)
❀Stalker (1979)
❀Trois Couleurs: Rouge (1994)
❀Chronicle (2012)
❀Scott Pilgrim vs The World (2010)
❀The Elephant Man (1980)
❀This Is Spinal Tap (1984)
❀I'm Thinking of Ending Things (2020)
❀Lost Highway (1997)
❀Stop Making Sense (1984)
❀Brazil (1985)
❀Where The Wild Things Are (2009)
❀Lars And The Real Girl (2007)


Television

❀Freaks & Geeks
❀The Office
❀Twin Peaks
❀Dark
❀Bojack Horseman
❀The Eric Andre Show
❀That 70s Show
❀Garth Marenghi's Darkplace
❀Gravity Falls
❀The End Of The F***ing World
❀Everything S𝗎cks!
❀Parks & Recreation
❀Black Mirror
❀Mindhunter
❀My So Called Life
❀11.22.63
❀Travelers
❀Stranger Things


Books

❀Survivor by Chuck Palahniuk
❀Perfume: The Story of a Murderer by Patrick Süskind
❀Speak by Laurie Halse Anderson
❀Cat's Cradle by Kurt Vonnegut
❀Slaughterhouse 5 by Kurt Vonnegut
❀Lullaby by Chuck Palahniuk
❀Dark Places by Gillian Flynn
❀The Road by Cormack McCarthy
❀Fight Club by Chuck Palahniuk
❀The Perks of Being a Wallflower by Stephen Chbosky
❀Sharp Objects by Gillian Flynn
❀Room by Emma Donoghue
❀Wintergirls by Laurie Halse Anderson
❀American Psycho by Bret Easton Ellis
❀Animal Farm by George Orwell


Heroes

❀Kurt Cobain
❀Natalie Wynn
❀Kathleen Hanna
❀Wes Anderson
❀Bernie Sanders
❀David Lynch
❀My Mom

Blinkies
𝓝𝓸𝓪𝓱's Blurbs
About me:
Hi everyone, I'm Noah! I like to make music and work on my SpaceHey profile! I'm 18 years old and I live outside of Austin Texas 💕.
I'm vegan and a market socialist.
My Ultimate Life Goal™ is to become Lindsay Weir from Freaks & Geeks.
Oh and I'm also a photographer!
Click here to see my photo blog!!
I'm still in high school right now, and I'm not quite sure what I want to go to college for (maybe film???).
The love of my life
Here are some pix of me!
I also have a kitty named Peanut that I love very dearly.
This website has really kept me sane during these last few months of quarantine.
It's been really nice to have something mindless to keep working on, and the community here is so wholesome.
When I saw it starting to blow up I got worried it would loose that vibe, and while you no longer see all the same people commenting on everyone's profiles, all the new people are just as nice and friendly as the originals so that's a relief.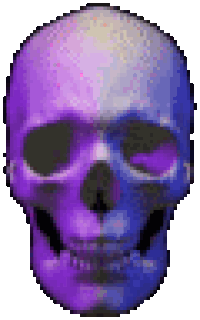 Who I'd like to meet: