✷✳ 𝕞𝕖𝕘𝕒𝕞𝕖𝕕𝕝𝕚 ✳✷
"under construction as i relearn css"
queer. angry. sparkling abject terror ✨
Last active:

Contacting ✷✳ 𝕞𝕖𝕘𝕒𝕞𝕖𝕕𝕝𝕚 ✳✷
SpaceHey URL:
https://spacehey.com/megamedli
✷✳ 𝕞𝕖𝕘𝕒𝕞𝕖𝕕𝕝𝕚 ✳✷'s Interests
General

✊BLM✊
✧ queer • she/they
☼ aries ☾ gemini ↑ leo
!! safe space, if u suck you should go !!

Music


A Day to Remember has been my favorite band since 2009.
Pop punk, shoegaze, house, trance, alt, folk, indie, acid jazz, classical, showtunes

Movies

Howl's Moving Castle, Edward Scissorhands, Tangled, Marvel, period dramas, teen angst shows

Television

Legend of Zelda, Persona 5, Nancy Drew, Stardew Valley, Animal Crossing (dream code: ), Overwatch, Sims, Hitman, Kingdom Hearts

Books

Currently watching: Fireforce, AoT, Snow White with the Red Hair
Lifetime favs: Fruits Basket (old and current), Ouran, CLANNAD, Anohana, Sword Art, Future Diary, Soul Eater, Angel Beats,

Heroes
✷✳ 𝕞𝕖𝕘𝕒𝕞𝕖𝕕𝕝𝕚 ✳✷'s Latest Blog Entries [View Blog]
There are no Blog Entries yet.
✷✳ 𝕞𝕖𝕘𝕒𝕞𝕖𝕕𝕝𝕚 ✳✷'s Blurbs
About me: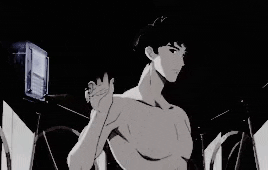 ✷✳ 𝕞𝕖𝕘𝕒𝕞𝕖𝕕𝕝𝕚 ✳✷ has 139 friends.