xXEmoSonXx
"This was never a phase, mom!"
27, He/They, WI, USA
Last active:

SpaceHey URL:
https://spacehey.com/hawkssimp2008
xXEmoSonXx's Interests
| | |
| --- | --- |
| General | Legit love Anime, I am obsessed with Naruto again. So whoops lol. To be more specific, I love Tobirama Senju and Madara Uchiha. So I guess more of a founders hoe than anything ;) |
| Music | A7X, Killswitch Engage, Badflowers, MCR, Panic! Fall Out Boy, Hollywood Undead, and basically any Emo band you can think of, or rock and alt rock. But yeah~ |
| Movies | All the Naruto movies, point blank. I am a nerd. And My Hero Academia Movies. |
| Television | |
| Books | Anything by Stephen King. |
| Heroes | Chirs Evans. |
xXEmoSonXx's Blurbs
About me:
} info about yourself, its up to you what you type, past the coding in the about me section and write up what you want underneath, the coding wont show up as text so dont worry.

My name is Kayson, I am Trans, FtM. but anyways! I am 27 (My birthday is March 10th, 1994), and I'm from Wisconsin! It's pretty cold here during the winters, but it's pretty chill! ;))) I made this because I was missing the old myspace, and I really wanted this throw to the past. It's so nostalgic that's idk if it's funny or not. I am very much gay, so no dick pics please, if you send them, you will be blocked.
Who I'd like to meet:
No one, I've never really thought much about meeting famous people.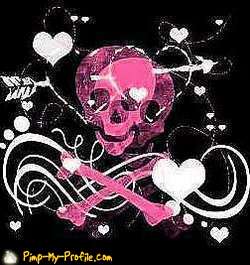 Myspace Graphics and Myspace Layouts


Myspace Graphics and Myspace Layouts

xXEmoSonXx has 138 friends.