cowboy syndrome
"i've got wisdom in my teeth, and terror in my words"
hates not a fad that dies with it's virality.
Last active:

Contacting cowboy syndrome
SpaceHey URL:
https://spacehey.com/cowboysyndrome
cowboy syndrome's Interests
| | |
| --- | --- |
| General | 24yo he/him •taken video games, guitar, skateboarding, threatening poses, bepsi, libertarian socialist, lover of punk and diy. avid supporter of early internet content, preservation, and history. fuck me up with some blingees, y'all. •ACAB• •BLM• |
| Music | I've shifted quite a bit over the years, from metalcore and post-hardcore to death metal, experimental rap, punk, ska, emo, skramz, hardcore, math rock, post punk, new wave, city pop, japanese jazz fusion, emoviolence, slamming deathcore, random bullshit, etc... i'm all over the place and always on the lookout for new music. dm me for a playlist exchange! •choking victim •jeff rosenstock •pageninetynine •brockhampton •lil ugly mane •blink-182 •the brave little abacus •dangers •jpegmafia •100 gecs •baths •death •solstice •armywives •mgmt •shin guard •fugazi •off minor •less than jake •red house painters •elliott smith •the newfound interest in connecticut •the pixies •andrew jackson jihad •casiopea •the cure •kendrick lamar •kidcrash •teen suicide •tatsuro yamashita •piglet •dear and the headlights •pretend •enemies •joy division •jawbreaker |
| Movies | cheesy b movies really fill my heart with joy. anything that's either incomprehensible, absurd, low budget, or all three. ESPECIALLY STONER COMEDIES. music docs, too. •little nicky •the florida project •the devil and daniel johnston •good burger •eternal sunshine of the spotless mind •scooby doo •last life in the universe •akira •jacob's ladder •good time •bad trip •jackass •the lobster •the decline of western civilization •hated: gg allin and the murder junkies •sorry to bother you •dead alive •the evil dead trilogy |
| Television | •nathan for you •the shivering truth •the eric andre show •squidbillies honestly I just watch a lot of youtube. |
| Books | leaves of grass by walt whitman |
| Heroes | •conner o'malley •dick proenneke |
cowboy syndrome's Latest Blog Entries [View Blog]
There are no Blog Entries yet.
cowboy syndrome's Blurbs
About me:
Who I'd like to meet: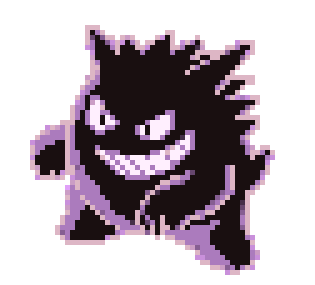 cowboy syndrome has 185 friends.