「sǝɯɐſ」
SpaceHey URL:
https://spacehey.com/iamjames
「sǝɯɐſ」's Interests
General

Music

AFI
Against Me!
Agoraphobic Nosebleed
Alice In Chains
Alkaline Trio
alt-J
Avenged Sevenfold
BABYMETAL
Baroness
Beach House
Behemoth
Be Well
Bloodhound Gang
Brendon Small/Dethklok
Cannibal Corpse
Childish Gambino
Chris Stapleton
The Cure
Daft Punk
Darkest Hour
Death Grips
Dinosaur Jr.
Eric Church
Every Time I Die
Foster The People
Ghost
Gojira
Grimes
In Flames
Iron Maiden
Jimi Hendrix
Johnny Cash
Joji
Kid Cudi
L7
Lamb of God
Led Zeppelin
Lorde
M83
Mastodon
Metallica
MGMT
Modest Mouse
The Neighbourhood
Nicki Minaj
Nirvana
Outkast
Paramore
Phoebe Bridgers
Pig Destroyer
Queen
Rage Against The Machine
Rammstein
Shai Hulud
Slayer
Slipknot
The Smashing Pumpkins
Sturgill Simpson
Tame Impala
Tiger Army
TOOL
Trampled By Turtles
Tyler, the Creator
Volbeat
Weezer
White Zombie
Wu Tang Clan
Zac Brown Band

Movies

Alien & Aliens
American Psycho
The Big Lebowski
Blade Runner & 2049
The Crow
The Dark Knight Trilogy
Django Unchained
Dredd
Drive
Ed Wood
The Evil Dead Trilogy
Fright Night (1985)
Get Out
Halloween (1978)
Highlander
Inglorious Basterds
Jojo Rabbit
The Lord of the Rings Trilogy
Mad Max: Fury Road
Monty Python and the Holy Grail
The Nightmare Before Christmas
Overlord
Pirates of the Caribbean
Predator
The Princess Bride
Pulp Fiction
Shaun of the Dead
Star Wars (IV-VI)
Terminator 2: Judgement Day
This Is Spinal Tap
What We Do In The Shadows

Television

Adventure Time
Aqua Teen Hunger Force
Arrested Development
Ash vs. Evil Dead
Attack On Titan
Beavis and Butt-Head
Berserk (1997)
Bob's Burgers
The Boys
Castlevania
Cowboy Bebop
Daria
Death Note
Doctor Who
Futurama
Game of Thrones
It's Always Sunny In Philadelphia
Jojo's Bizarre Adventure
King of the Hill
Last Week Tonight
The Mandalorian
Metalocalypse
Mystery Science Theater 3000
Neon Genesis Evangelion
The Office
Regular Show
Rick & Morty
The Simpsons
Sons of Anarchy
Spartacus
Trailer Park Boys
Twin Peaks
Vikings
Westworld
What We Do In The Shadows
The Witcher

Games

Batman: Arkham Asylum & City
The Battlefield Series
Bioshock
Borderlands 2
Catherine
Civilization V
The Dark Souls trilogy
Dead Rising
Dead Space
Devil May Cry V
Diablo 3
Dragon Age Origins & Inquisition
DOOM (2016)
The Elder Scrolls V: Skyrim
Far Cry 5
Final Fantasy VII
Fire Emblem: Awakening
The Last of Us
Left 4 Dead 2
The Legend of Zelda: Ocarina of Time
Life Is Strange
The Mass Effect trilogy
Metal Gear Solid 3: Snake Eater
Metal Gear Solid V: The Phantom Pain
Persona 5
Portal & Portal 2
Red Dead Redemption 2
Resident Evil
Resident Evil 2 Remake
Resident Evil 4
Silent Hill 2
TMNT IV: Turtles In Time
The Witcher 3: Wild Hunt
Wolfenstein: The New Order

Books

Heroes



「sǝɯɐſ」's Latest Blog Entries [View Blog]
There are no Blog Entries yet.
「sǝɯɐſ」's Blurbs
About me:
34 | He/Him | EST
Chaotic neutral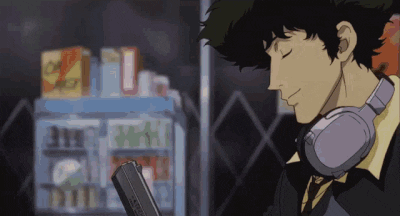 Who I'd like to meet:
Source:
hecreative.com
|
HE Creative IG