geeeuh ♡
"I'd like to tell you that my sky's not blue, it's violent rain."
29, MA/NH
Last active:

SpaceHey URL:
https://spacehey.com/geeeuh
geeeuh ♡'s Interests
General


I like watching anime, eating food, drinking coffee and tea, and chillin' with my birb.

Music




oldies, 60s, 70s, 80s, classic rock, heavy metal, Black Sabbath, Judas Priest, Iron Maiden, thrash metal, Slayer, Pantera, soft rock, Boston, Journey, Queen, Lady Gaga, Tegan and Sara, Halsey, My Chemical Romance, The Used, Streetlight Manifesto, opera and musicals that I can sing along with.

Movies




action, Tomb Raider, Marvel & DC universe(s), thriller, Se7en, The Bone Collector, horror, The Shining, The Thing, Rosemary's Baby, Suspiria, Witch, It Follows, Girl, Interrupted, comedy, Pineapple Express, Get Him to the Greek, Superbad, musicals e.g. The Sound of Music, Les Mis

Television




Game of Thrones, Orphan Black, The 100, The Magicians, Penny Dreadful, Van Helsing, Wynonna Earp, Altered Carbon, Killjoys, AHS, The Witcher, Stranger Things, The Haunting of Hill House, Tabula Rasa, 3%, Yu Yu Hakusho, Inuyasha, HunterxHunter, Jujutsu Kaisen, Demon Slayer, Fruits Basket, Kamisama Kiss, Yona of the Dawn

Books

Stephen King e.g. The Dark Tower series, The Shining, Harry Potter series, The Hunger Games trilogy, Divergent trilogy, The Mortal Instruments series (most of it), Young Wizards series, Uglies series, Unwind series, 1984, Brave New World, One Flew Over the Cuckoo's Nest, ASOIAF, Shannara, The Night Circus, The Glass Castle, The Five People You Meet in Heaven





I'm working through various manga, graphic novels, and web comics. (≧◡≦)

Heroes

♥︎ my mother ♥︎


ANYONE who has been through some shit and came out on the other side.

geeeuh ♡'s Latest Blog Entries [View Blog]
There are no Blog Entries yet.
geeeuh ♡'s Blurbs
About me:
Gia. Twenty-nine year old ♀ from the Boston area.
☼ Taurus ☽ Cancer ↑ Sagittarius
I'm just another
nostalgic millennial
living my best
quarter life crisis
.
I'm here for the CSS and gifs.
When I'm
not
busy being a nurse, I'm probably
sleeping
tbh.
I'm
passionate
about politics and I'm a
bleeding heart
liberal.
🚫
racism, sexism, misogyny, homophobia, transphobia, xenophobia, etc.
I'm sarcastic, short-tempered, and big-hearted.
I value
honesty
and
kindness
above all.
I have a
green cheeked conure
who is my
favorite
tiny being. ( ・_・)♡
I
hate
writing about myself and this is the
most effort
you're gonna get. XD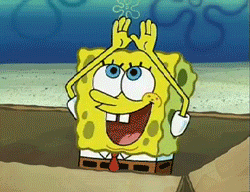 Who I'd like to meet:
/𝕷𝖎𝖔𝖓𝖟
geeeuh ♡ has 163 friends.