🌸xXFairy_AimyXx🌸
"Perpetually stuck in 2007"
20, She/Her, lives in Yomi no Kuni
Last active:

Contacting 🌸xXFairy_AimyXx🌸
SpaceHey URL:
https://spacehey.com/fairyaimy
🌸xXFairy_AimyXx🌸's Interests
General

Music

I mostly listen to Visual Kei, although I love metal, punk and gothic rock as a whole. I also really like old school to 2000's Hip Hop (2010s is where my enjoyment of rap begins to erode). Anything from the 80's to the 2000's, I probably like. 

 Favourite Japanese bands: Dir en Grey・Miyavi・The GazettE・DEViL KiTTY・Cuartet・Gulu Gulu・La'Mule・Deshabillz・Kagerou. Basically anything from Matina/Undercode and Eternal/Climax Enteprise.

Favourite Western bands: The Cure・Siouxsie and the Banshees・Suicidal Tendencies・Korn・Early MCR.

I also listen to traditional music from Vietnam, Japan, China, Cambodia and India

Movies

The Disappearance of Haruhi Suzumiya, basically all of the Studio Ghibli movies, Battles Without Honor or Humanity, The Overture (Thai movie)

Television

Books

Heroes
🌸xXFairy_AimyXx🌸's Latest Blog Entries [View Blog]
Daily Dose of old Visual Kei no. 1 - GARDEN (view more)
🌸xXFairy_AimyXx🌸's Blurbs
About me:
Hi, my name is Aimy and I'm a disabled autistic Visual Kei fan who is too obsessed with nostalgia, and a proud contributor to vk.gy, the largest Visual Kei info library. I fucking love anything from the 90's and early 2000's, especially Y2K futurism. I am also into traditional Japanese and Southeast Asian aesthetics, and cottagecore as well. I'm so glad to have found this site, because I miss the old myspace days so badly. Now I can relive the days when I was 8 and talking to people I really shouldn't have xD. ・ MINORS DO NOT INQUIRE - NO RIGHT WINGERS, TANKIES, WOKESCOLDS OR POLITICAL EXTREMISTS PLEASE - DO NOT PROMOTE YOUR STUFF ON MY PROFILE OR IN MY MESSAGES|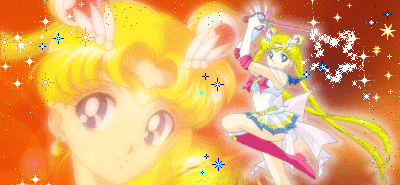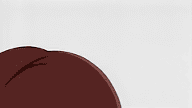 🌸xXFairy_AimyXx🌸 has 77 friends.