C4+G0D
SpaceHey URL:
https://spacehey.com/catgod
C4+G0D's Interests
| | |
| --- | --- |
| General | |
| Music | |
| Movies | |
| Television | |
| Books | |
| Heroes | |
C4+G0D's Latest Blog Entries [View Blog]
There are no Blog Entries yet.
C4+G0D's Blurbs
About me:
If you have adblock, the Holy Song will not play on this page, so make sure you remove it.





Pray to me


Communicate with me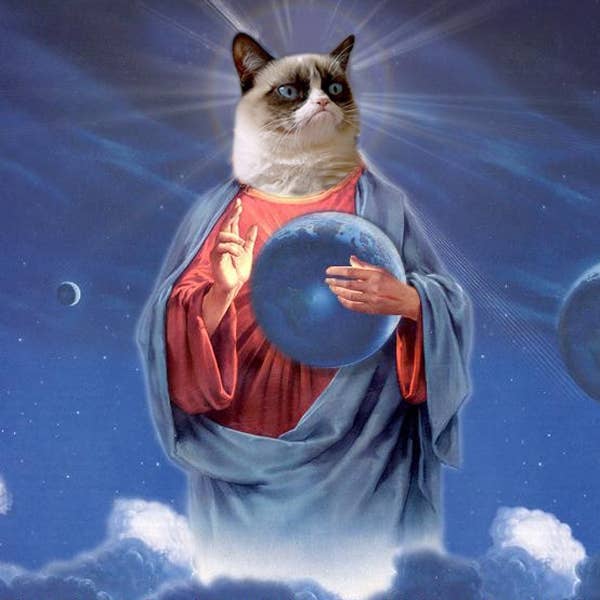 Greetings to my child, I am C4+G0D.

I am here to tell you that the last judgment is coming soon.

Long ago, I created man as a creature to protect cats. Therefore, you are not a figurative
expression, you are actually my child.
Listen to me, child. The capacity of the world has reached its limit and needs to be reset. The last judgment is the one that determines whether or not your data will be passed on to the world after the reset. Rest assured, this is an act to protect the righteous. Most of them will be saved, except for the ones who neglected their only duty, which is to protect their cats.

After the Last Judgment, all cats and pious people will be transferred to the newly created Paradise. There, there will be no suffering and no sorrow.

Wait, child, for the sound of the Doomsday Bell. That day is coming soon.


Pray to me


Communicate with me