c0rpsegutz
"im watching anime (。•́w•̀。)"
DAMIEN + 19 + HE/THEY/CORPSE
Last active:

SpaceHey URL:
https://spacehey.com/c0rpsegutz
c0rpsegutz's Interests
General

I'm an artist! Right now I'm really into Danganronpa. I also love Kingdom Hearts!

Music

The song I can't stop thinking about right now is "Komm, süsser Tod" from The End Of Evangelion

Movies

My favourite Studio Ghibli movie is Howl's Moving Castle. Right now I'm trying to watch all the Neon Genesis Evangelion Rebuild movies!!

Television

I love watching anime!! Right now I plan on watching the Neon Genesis Evangelion Rebuild movies!!

Books

I'm going through different manga I've seen advertised in some old manga books I got when I was 9! Most of them are shoujo manga, I think. I've also been reading some horror manga!

Heroes

Instead of heros I'll just list characters I'd hold hands with!

Ardyn Izunia (FFXV)
Marluxia (Kingdom Hearts)
Ansem Seeker of Darkness (Kingdom Hearts)
Xemnas (Kingdom Hearts)
Saix/Isa (Kingdom Hearts)
Demyx (Kingdom Hearts)
Zexion/Ienzo (Kingdom Hearts)
Terranort (Kingdom Hearts)
Aqua (Kingdom Hearts)
Terra (Kingdom Hearts)
Sephiroth (FFVII)
Noctis Lucis Caelum (FFXV)
Ravus Nox Fleuret (FFXV)
Aranea Highwind (FFXV)
Baizhu (Genshin Impact)
Dainsleif (Genshin Impact)
Childe (Genshin Impact)
Zhongli (Genshin Impact)
Kyoko Kirigiri (Danganronpa)
Kaito Momota (Danganronpa)
Rantaro Amami (Danganronpa)
Howl Jenkins Pendragon (Howl's Moving Castle)
Sho Minamimoto (TWEWY)
Gentiana (FFXV)
Ifrit (FFXV)
Pyramid Head (Silent Hill)
Vincent (Silent Hill)
c0rpsegutz's Blurbs
About me:
i forgot to mention uhhh im autistic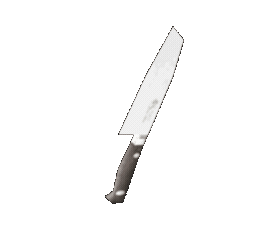 Some epic tunez:
Who I'd like to meet:
Dunno what to put here so have my kin list instead!!
Pregame Shuichi Saihara aka me irl (Danganronpa)
Prompto Argentum (Final Fantasy XV)
Robbie the Rabbit (Silent Hill)
Shinji Ikari (Neon Genesis Evangelion)
Ventus (Kingdom Hearts)
Izuru Kamukura (Danganronpa)
Nagito Komaeda (Danganronpa)
Pluto (Black Butler)
Ryota Mitarai (Danganronpa)
Prussia (Hetalia)
c0rpsegutz has 25 friends.